Best Bariatric Surgeon in India – Dr R Padmakumar
Best Bariatric Surgeon in India- Dr. R. Padmakumar is Sr. Consultant Laparoscopic and Obesity Surgeon, Chairman and Managing Director of Keyhole Clinic (multispeciality), Head of Department of Minimally Invasive Surgery at VPS Lakeshore Hospital. Dr. Padmakumar is hailed as a leading Bariatric Surgeon in India & UAE. He is renowned for new and improved treatment techniques and the first in the World to perform SCARLESS BARIATRIC SURGERY with Abdominoplasty
Weight Loss Surgeries Performed in India
Laparoscopic Sleeve Gastrectomy
Laparoscopic Sleeve Gastrectomy is a surgical procedure that is performed for weight loss. In LSG, a part of the stomach is removed to restrict the amount of food intake and the stomach is left to a size of about 15% of the original size.
Sleeve Gastrectomy Surgery in India is very common and laparoscopic sleeve gastrectomy cost in India is very affordable compared to other parts of the world.
Read More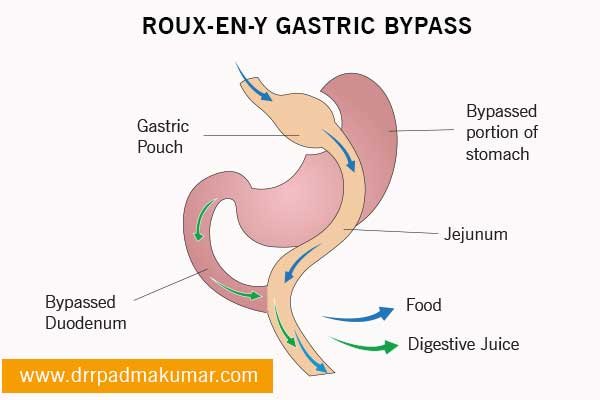 Gastric Bypass – Roux-en-Y
Gastric Bypass is a surgical weight loss procedure for treatment of morbid obesity. In this procedure the stomach is divided into a small upper pouch and a large lower pouch. The small intestine is then reattached to the pouch that creates a bypass for food, which results in absorption of less calories and nutrients.
Read More
Mini Gastric Bypass
Intragastric Balloon Placement
A Non-surgical Procedure for Weight Loss. This procedure involves using an endoscope to place a deflated balloon in the stomach. The balloon is then inflated to decrease the amount of intragastric space. The balloon is then left in the stomach for a period upto 6 months. Due to the restricted amount of food intake there is an average weight loss of 10-15 kg. This is highly effective in overweight people not classified as obese.
Read More
Abdominoplasty / Tummy Tuck
Abdominoplasty does not come under the category of Bariatric Surgery. Tummy Tuck is a surgical procedure which is performed to remove excess fat and skin from the abdomen and to tighten the abdominal wall muscle and fascia. It is also called Tummy Tuck
Read More
Best Bariatric Surgeon in India – Professional Excellence Awards
World Medical Council Award
Dr. R. Padmakumar receives World Medical Council Excellence Healthcare Award 2019 in recognition for his Professional Excellence and Outstanding Contribution to medical field especially Metabolic Surgery for Obesity (Bariatric Surgery) and Diabetes Resolution.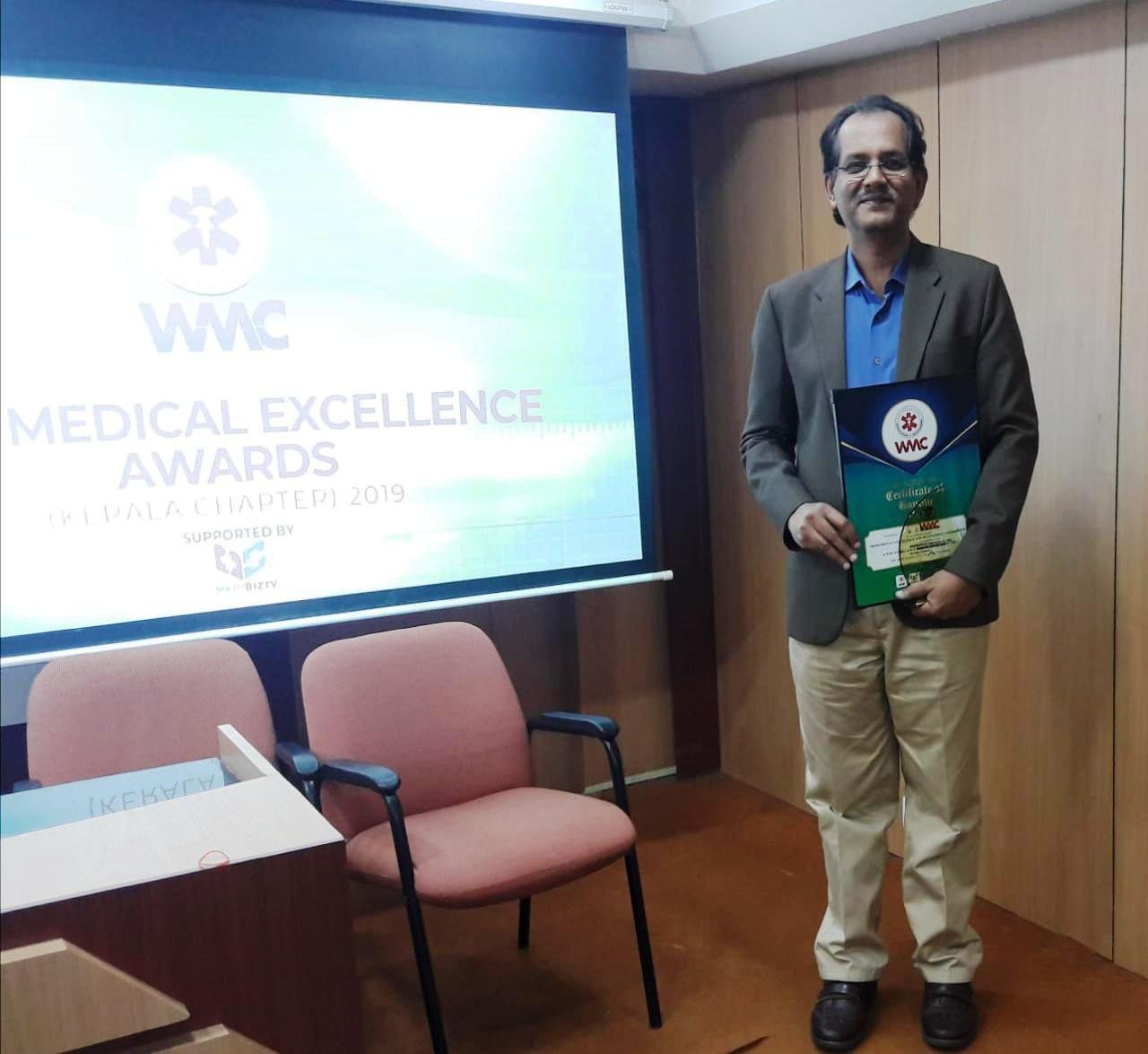 Professional Excellence in Obesity (Bariatric Surgery) & Diabetes Surgery. Read More
100 most power Indians in the Gulf – Business.com (2012)
A specialist in obesity and diabetes, Dr. R. Padmakumar is presently exerting his considerable intelligence in a bid to help alleviate lifestyle diseases in the Gulf. Padmakumar is the first surgeon to win approval from the UAE's Ministry of Health to conduct keyhole excess fat removal surgery.
Given the prevalence of diabetes in the Gulf – with some estimates claiming that the disease accounts for some 40 percent of the UAE's healthcare budget alone – Padmakumar's technique could make the difference for hundreds of patients in the region. He received his training in laparoscopy and cancer surgery from prestigious institutions including the All India Institute of Medical Sciences and Ram Manohar Lohia Hospital, New Delhi, Tata Memorial Hospital, Mumbai and Apollo Cancer Hospital, Chennai.

Business.com
Video Testimonials
Testimonial
Watch
Ramesh Kumar presents his Bariatric Journey to wellness - From 157 Kg to 102 Kg in 1 year
Watch Video
Weight Loss from 138 Kg to 108 Kg in 3 months.
Patient shares his experience from Oman
Watch Video
Weight Loss from 157 kg to 113 kg after Sleeve Gastrectomy.
Patient shares experience of Sugar level coming down to normal condition after the surgery. 22 Kg weight loss in the first month itself.
Watch Video
Weight Loss after Bariatric Surgery from 85 Kg to 60 Kg.
Cholesterol got normal, leg pain resolved
Watch Video
Weight Loss after Sleeve Gastrectomy - after One Year 130 kg to 80 kg.
Had trouble breating, snoring before the surgery due to obesity. After surgery, snoring and trouble breathing has resolved.
Watch Video
Weight Loss after Bariatric Surgery
April 2019
Watch Video
Best Hospital for Bariatric Surgery in India
VPS Lakeshore, also known as Lakeshore Hospital is a multi super-specialty Hospital in Kochi, Kerala. The Department of Bariatric Surgery is headed by Dr. R. Padmakumar and today is one of the Best Hospital for Bariatric Surgery in India.
India is considered to be one among the most preferred destinations for medical treatments as it is very affordable compared to other destinations. People from all over the globe, including US, UK, Kenya, Nigeria, United Arab Emirates, etc visit India and get their weight loss surgery performed in the Top Bariatric Hospitals in India.
Bariatric Surgery Cost in India
Compared to other parts of the world, the cost of Bariatric surgery in India is very affordable. The cost is really worth it, when we compare the benefits that the surgery offers. Again depending on the weight loss procedure performed, the cost of the surgery varies.
Bariatric Surgery Reviews
Bariatric Surgery Before and After
About Dr. R. Padmakumar
Dr. R. Padmakumar is one of the Best Hernia Surgeon in India. He has been changing lives through Keyhole Surgery. He has got more than 30 years of hands-on experience in laparoscopic Surgery in major hospitals across India and has completed more than 7000 cases of Laparoscopic Hernia Surgeries. Dr. Padmakumar has trained more than 300 surgeons from all over the world the art of laparoscopic surgery especially Laparoscopic Hernia Surgery. Dr. Padmakumar is also hailed as one of the Best Bariatric Surgeon in India & UAE. He is renowned for new and improved treatment techniques and the first in the World to perform Scarless Bariatric Surgery with Tummy Tuck / Abdominoplasty. He is also one of the very few thyroid surgeons in India doing Endoscopic Thyroidectomy (scarless thyroid surgery).